Jan 7th, 2009

Just when we thought she couldn't get any more adorable, Selena Gomez takes her cuteness to a whole new level on an upcoming episode of "The Wizards of Waverly Place."

The brunette beauty will be appearing as "Peter Pan" character Tinkerbell on the Sunday, January 18th episode of her hit Disney show. (Source: GossipGirls.com)
Jan 3rd, 2009

Selena did a new Say Now messege today and I also added one from the 1st!
Jan 3rd, 2009

Well, as I have said before I haven't been able to update that much, but here is a really neat video Selena did for New Years with her family and friends!
Dec 27th, 2008
Cool, Selena has her own site coming soon in 2009!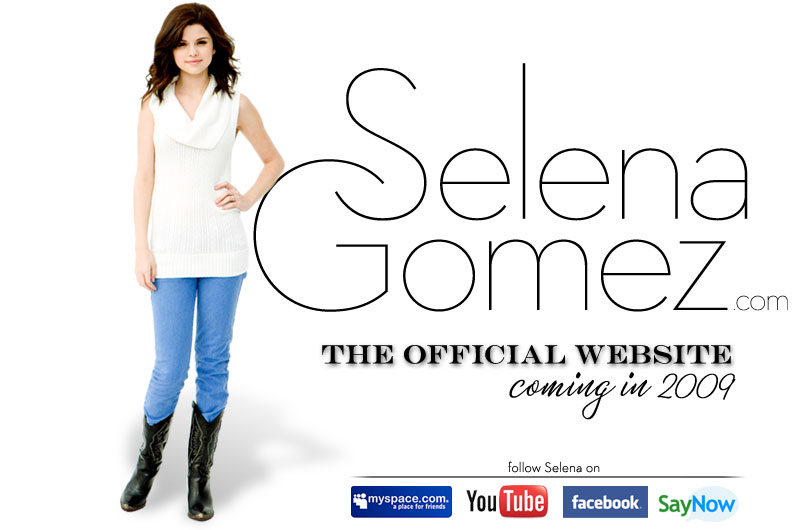 Dec 27th, 2008

Thanks to HayleyxxBamf at You Tube for taking this video of Selena just hanging out with some really great kids! Selena was not doing this for any Press or Publicity. This is just a fan video! How cool that she did that. They look like they are having fun!
Dec 27th, 2008

Selena's new You Tube videos!
Dec 27th, 2008
Selena sure can sing good! Can't wait for her album to come out next year!
Dec 16th, 2008
Here is what Entertainment Weekly had to say about Selena!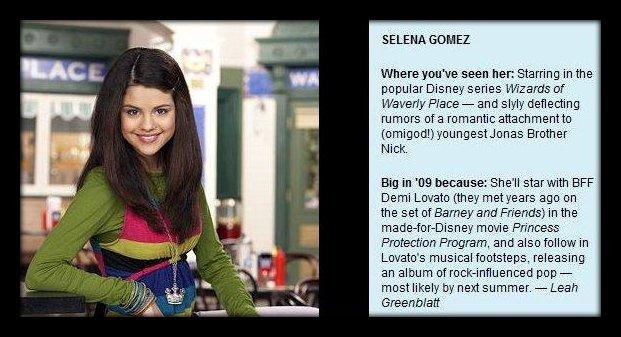 Dec 16th, 2008

Hey, I was just chacking over Selena U Tube again and decided to watch a video that this guy Mike did for her, hoping to be picked to play in her upcoming band. He was also favorited by her, cool. Well, good luck to Mike!
Dec 16th, 2008
I had to make this video big because it looks like so much fun! Check it out!
Dec 9th, 2008
W.O.W.P. wishing you a Happy Holiday.
Dec 7th, 2008

Make sure to watch Selena in Wizards tonight! It should be a funny one now that Harper knows about Alex's family being wizards.
Dec 7th, 2008
Selena's sneak peek!
Dec 3rd, 2008
Selena is finally home!
Dec 2nd, 2008
Here is an article I found saying that Selena would like to try a Darker Role!
Dec 1st, 2008
Just Jared posted some pictures of Selena's sweet 16th birthday! For more pictures check the link by clicking here.
Nov 30th, 2008

Selena attended the 2008 British Academy Children's Awards in London today. She looks so cute in that dress!
Nov 27th, 2008

This is a video Selena and Jennifer made wishing us all a Happy Thanksgiving! How sweet was that!